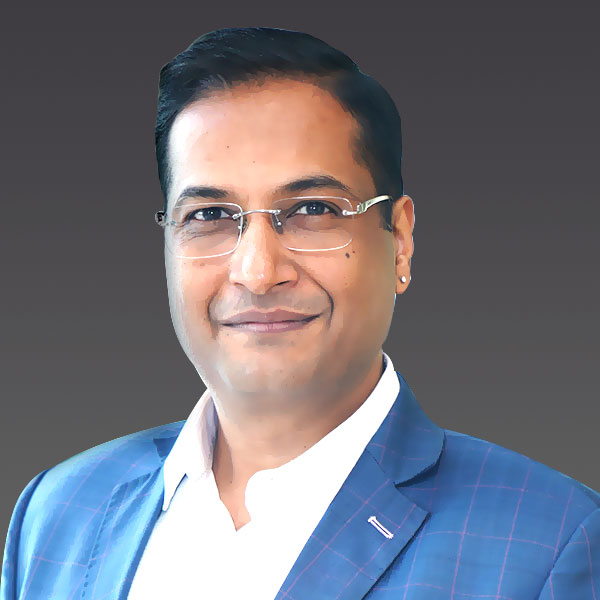 Ravi Mittal
Managing Director
Hi Ravi Mittal, Managing Director, Ekta Cosmetics Ltd., New Delhi, was born and brought up in a prestigious business family of north India. After completing his schooling from the renowned Modern School and graduation from the esteemed Ramjas College in New Delhi, he went on to pursue his MBA from UK, where he graduated at the top of his class from the well-known Huron University in London in 1997.
Once he returned to India, the spirit of enterprise that had always been raging in him since a very young age came to the fore and inspired him to follow the path less travelled – he formed his own company "Ekta Cosmetics Limited" for marketing, distribution and training.
His vision and practical sensibility helped him realize a very important thing very early on into the make-up business – merely marketing and distribution of even globally renowned cosmetics brand will not be a sure shot formula for success. Visibility, regular interaction with the targeted clientele, conferences, seminars and work shops must be regularly held, which must also be complemented with advertising, trend forecasting, newsletters and other publicity means. As such, Ravi Mittal started a revolution to organize the unorganized professional make-up artistry sector (by not only giving high quality make-up brand, but also supporting it with in-house demonstrations & trainings, door-step delivery of the product though local distributor, and holding regular look 'n' learn seminars, workshops, and making people aware of latest trends in Make-up through trend books, newsletter, etc. This stance and attitude became the success mantra for his business.
Now Ravi's aspiration lies in making ECL as the largest cosmetics distribution company of India. The top priority of his agenda is to get leading global brands to the Indian market.