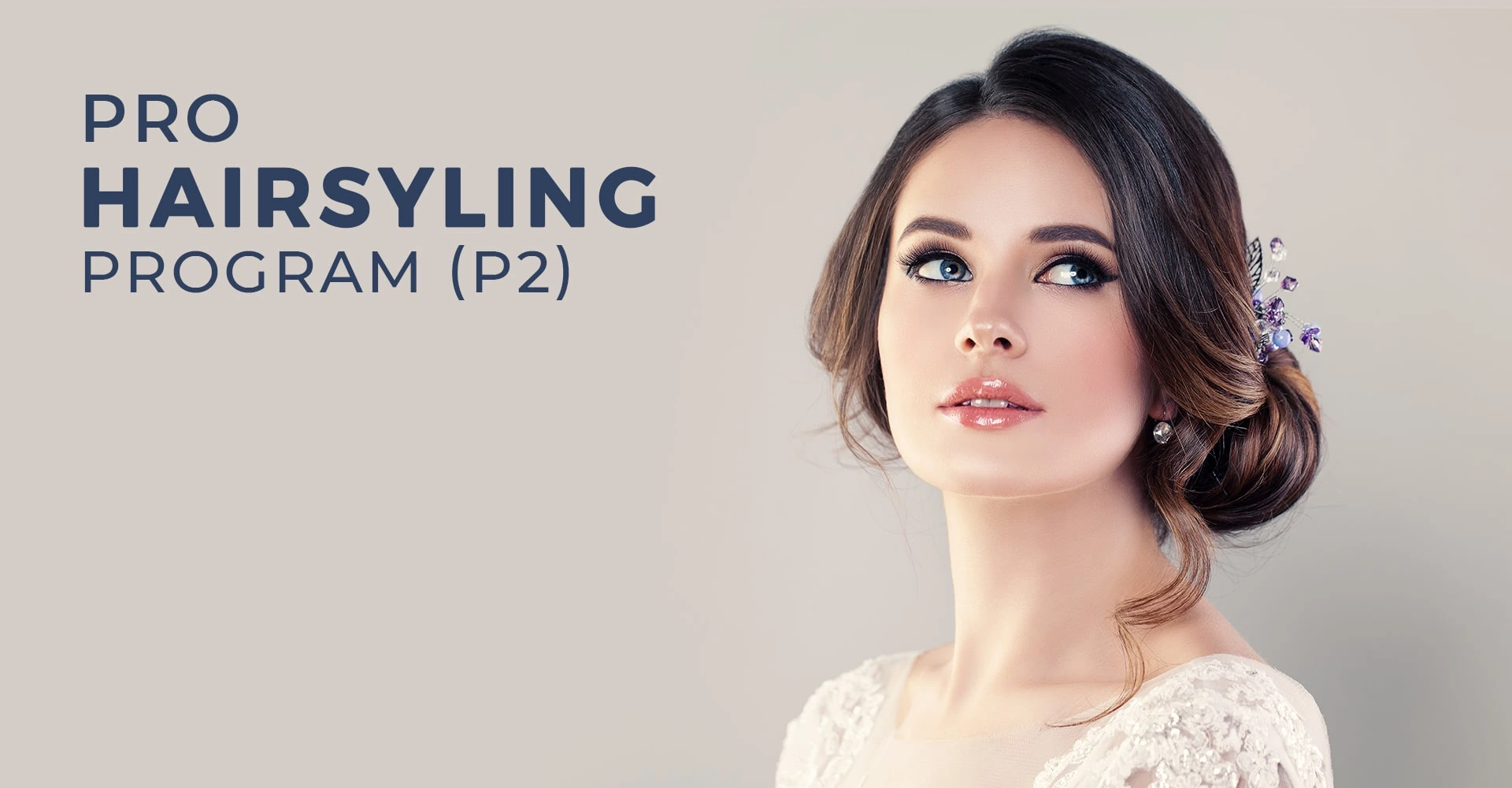 Pro Hairstyling Program (P2)
Have a knack for styling hair in amazing styles?
Take up an Intensive Hairstyling Course at MSTC and turn into a professional!
Make-Up Studio Training Centre offers an exclusive hairstyling course – Intensive Hairstyling Course. If your ambition is to be a professional hairstylist, our course at MSTC is the perfect answer to all your aspirations. The academy has specially designed techniques and a curriculum that is perfect for beginners as well as experts.
The course comprises practical demonstrations and lives hands-on assignments to ensure that you are ready to make a name in the industry for yourself. Our team of specially picked trainers has been professionally working in the beauty and hair industry for over a decade and now aspire to spread the skill set amongst the youth through our academy at MSTC.
During the course, you will gain knowledge on creating different hairstyles for various occasions. The course will teach you how to pick the mood of the occasion and craft your hairstyles accordingly. We will work one on one with you as you learn, beginning with the basics and then progressing into more advanced techniques. We welcome all students, including those who are just beginning and who have no previous experience in hairstyling. This hairstylist training was also designed for Make-Up Artists who are looking to create a well-rounded professional portfolio and skill set. Our curriculum is perfect for artists who are pursuing work in bridal, private clients, special occasions, fashion, and film. The benefits of this course provide extended career opportunities, increases your professional skills, and providing extra value for your clients.
If you want to start a successful career in the most thriving industry in the world, our best Professional makeup academy at MSTC has to be your next stop!
CURRICULUM
Product & Tools of the Trade, Hair Textures, Shampoo & Conditioning
Techniques of Blow Dry
Use of Velcro Rollers
Open Hair Styling, Use of Hot Rollers
Different Styles of Braids: Regular, French, Fish Tail, Water Fall, Dutch Braid
Techniques of Back Combing (Tease with Ease)
Messy Buns (Side & High)
Basic & Advance Bridal Bun, French Bun
Types of Ponytails: Sleek, Unicorn or Fish
Buns with Lining Technique
Hollywood Waves Styling
Criss Cross Waves Styling
Vintage Waves Styling
Mermaid Inspired Hairstyling
Fine-tune your hairstyling skills with MSTC's hairstyling courses where you can ace the hairstylist position professionally. Let's fulfill your ambition with our exclusive hairstyle training that comes as a perfect answer to your dreams. The makeup maestros teach you especially techniques and a curriculum that is ideal for beginners as well as experts. The course includes practical demonstrations and hands-on hands-on assignments to make sure that you can carve a niche for yourself in the industry.
Throughout the hairstyle training, pupils attain knowledge about devising amazing hairstyles on numerous occasions. The course imparts the art of picking the appropriate mood of the occasion and creating your hairstyles accordingly. The hairstyle pioneers work one on one with you while learning, starting with the basics and then moving towards more advanced techniques. We'd like to welcome all students including amateurs with no prior experience along with experienced pupils.
Education Hours
Monday to Saturday from 10 AM – 5 PM
Total Duration : 16 Days
Education Hours : 112 Hours
Total Education Fee
 ₹ 45,430 (₹ 38,500 + 18% GST )
Payment Plan
Registration Amount :

₹

10,000 (It is the part of total course fee)
Remaining Payment :

₹

35,430 INR ( On the 1st day of class)
NEXT BATCH DATES
Delhi Training Center:
Announcing Soon
Kolkata Training Center:
Announcing Soon
*Dates Subject to change depending on the government rules on Covid19 precautions for Educational Institutions in India.