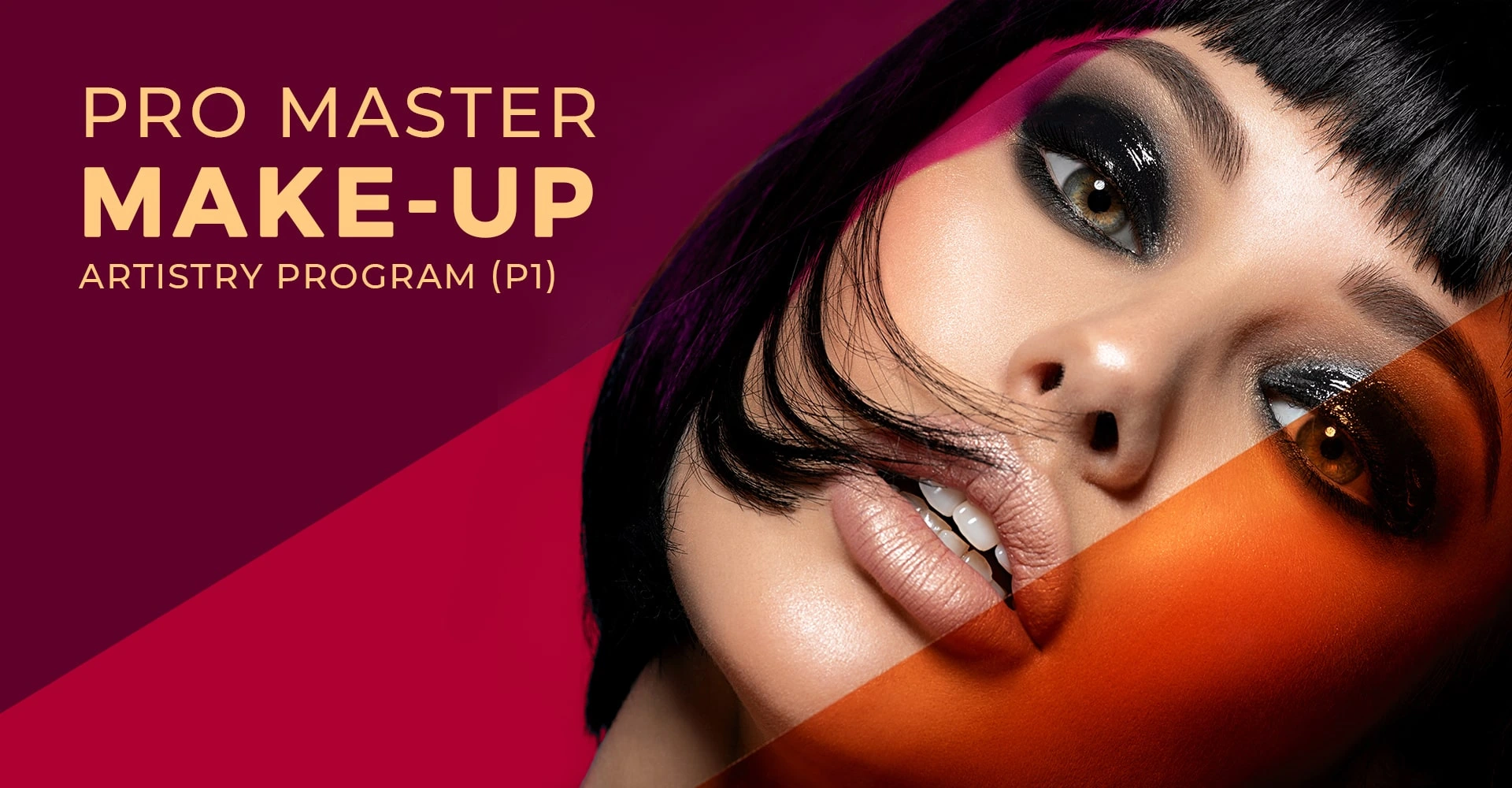 Pro Master Make-Up Artistry Program (P1)
Wish to commence your career as a Make-up artist? Join our tailor-made Comprehensive Make-Up Artistry Course for young artists at MSTC.
Make-Up Studio Training Centre (MSTC) brings to you the very first step towards accomplishing your dream of becoming a Make-up artist. MSTC offers an array of assorted courses that aim at imparting professional knowledge of the craft to its enrollers. The courses are conducted by experts from national and international provinces and the training is conducted on a daily basis in the academy pertaining to the approach.
Coming to the Basic to Advance course, named as 'Comprehensive Make-Up Artistry'. The course involves a foreword to the world of make-up theoretically and practically . This course lays down the basics to advance make-up such as different kinds of skin, color theory, comprehension of appropriate and apposite skincare, knowledge of the products, facial analysis, and its correct measures, highlighting and shading, playing with the hues, proper sanitization of the tools, cosmetic research, and analysis. The course aims to provide the knowledge of a variety of professional make-up products and their respective application techniques.
Another exposure that the course guarantees to deliver is of dealing with the clients. The professional make-up course makes sure that you are prepared for all the aspects of the make-up artistry profession hence, it trains you to the tricks of consulting with the clients, negotiating with them, and dealing with their queries. The students are given different case scenarios to understand the accurate eloquence of interacting with the clients through hands-on scenarios and practice.
CURRICULUM
Level 1 : Understanding Make-Up
This level introduces you to the world of make-up on a theoretical level with the most important techniques of application and understanding the client's requirement. Following are the topics covered:
Role of a Make-up Artist?
Career and Various Fields
Tools of the Trade, Health and Safety Practices
Evolution of Make-Up
Basics of Skin, Face Anatomy, Colour Theory
Product Knowledge
Colour Correction & Facial Correction
Basics of Foundations
Level 2 : Beauty Make-Up
This level is an intermediate level which will cover different eye make-up and face make-up techniques to create glamorous looks. Following are the topics covered:
Principles of Glamour Make-up
Basic Eye Make-up- 2-tone, 3-tone
Monochromatic & Polychromatic Eyeshadow Application
Classic Smokey, Gradient Smokey, Shimmery Smokey Eyes
Different styles of eyeliners
False Lashes, Eyebrow shaping & Glitter Application
Working with Liquid Foundations
Face Enhancements- Highlighting, Contouring, Blusher
Lip Filling- Nude to Deep
Make-up for Mature Skin
Make-up for Males
Level 3 : Advance Make-up Artistry
This level helps you master the advance concepts in the field of make-up. Following are the topics covered:
Concepts of Bridal Make-Up
Sagan/Engagement Bride
Traditional Bride
Reception/Cocktail bride
Art of Airbrushing
Airbrush Machine Maintenance & Usage
Glam Airbrush Look
Bridal Airbrush Look
Art of Fashion Make-up- Runway Looks, Face Charts
Period Make-Up, Avant Garde
Natural vs. Neutral
Art of Fantasy Make-up
Theatrical & Theme Based Looks
Basics of SFX- Cuts, Burns, Bruise
How to make your CV?
Portfolio Development
Education Hours
Monday to Saturday from 10 AM – 5 PM
Total Duration : 40 Days
Education Hours : 280 Hours
Total Education Fee
₹ 1,18,000 (₹1,00,000 + 18% GST)
Payment Plan
Registration amount : ₹ 10,000 (It is the part of total course fee).
First Payment : ₹ 60,000 ( On the 1st day of class)
Second Payment : ₹ 48,000 (On 4th Day of class)
Come with a creative mind & Let us take care of everything else.
Course Includes :
Theory Notebook
19 pcs Professional Brush Set for practice.
Unlimited use of Make-Up Products.
Essentials for Your Workstation.
2 Professional Photo-Shoots
Photo-Shoot Models & Garments
Recognized Certification.
Career Guidance
NEXT BATCH DATES
Delhi Training Center:
21st Nov 2022
Kolkata Training Center:
05th Dec 2022
*Dates Subject to change depending on the government rules on Covid19 precautions for Educational Institutions in India.