To create a perfect base, you need to find the right shade of foundation for your complexion, unlike lipsticks, eyeshadows, and blushes where you can experiment with a myriad of colours and choose what best suits your personal style and preference. Finding the ideal foundation involves much more than just matching the shade, though. There are foundations for dry skin, oily skin, powder skin, liquid skin, and the list goes on and on. The key to creating a gorgeous makeup look is perfecting your foundation and creating a base that looks flawless. Here are 5 things to keep in mind while choosing the right foundation for your skin: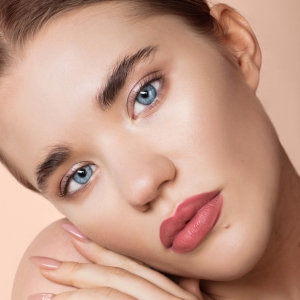 Identify your skin type.
Finding the proper cosmetics depends on knowing your skin type. The four main skin types are combination, oily, and dry. Utilising the foundation designed for your skin type is crucial. The ideal foundation for oily skin is one that manages excessive oil production while mattifying the skin. The greatest foundation offers moisture to the skin without making it seem greasy. Choose foundations with a satin or dewy finish. Combination skin benefits greatly from satin or satin-matte foundations, which provide a glow to the dry areas of your face without overpowering the rest of your appearance with shine.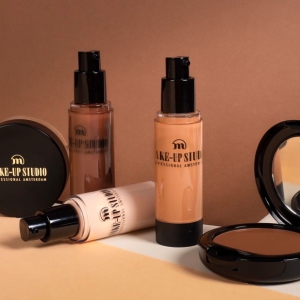 Finding your shade
Often we purchase foundation after we swatch it on our fingers or cheeks only to discover that it completely mismatches our neck? It appears unnatural and unflattering. Swatching it along your jawline is the greatest technique to prevent having a harsh line and completely distinct colours/skin tones on your face and neck. Apply some foundation to your jawline so that it covers your cheek as well as your neck. By doing this, you can determine whether the foundation matches both of these areas, which is crucial for choosing a shade that complements your skin tone and gives you a natural look.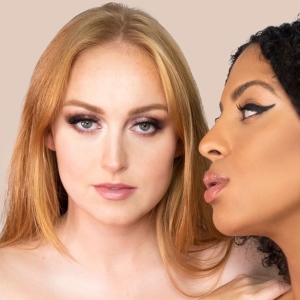 Understand your undertone
This is one of the most crucial aspects in choosing the foundation shade that best suits you. You've certainly heard individuals describe their skin tone and foundation as "cool," "warm," or "neutral." Your skin's undertones are the hues that peek through and give it a general tone. Your skin tone has nothing to do with undertones; it may fluctuate with the seasons or if you obtain a fake tan, but your undertone will never alter. Warm undertones give the face a general peachy, yellow, or golden shine, whilst cool undertones give the complexion tints of pink, red, and blue. Warm and cool undertones are evenly distributed in neutral. You can check your undertone in a variety of easy methods, such as by holding a white piece of paper close to your face or observing the colour of your veins. To correctly identify your undertone, do several of these tests, and then utilise this information to choose the right foundation for yourself.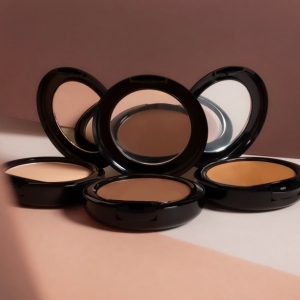 Identify your needs and the finish you desire
Full coverage foundation isn't necessary for every cosmetic look. Knowing how to select a foundation depending on its level of coverage—light, medium, or full—is crucial. Choose a sheer or light coverage foundation if you only want to level out your skin tone rather than completely conceal everything. This one appears the most skin-like and natural. Choose a full coverage foundation to totally conceal all of your imperfections, spots, and hyperpigmentation. A foundation with medium coverage sits in the middle and can frequently be built up to full coverage. Another thing to consider is the finish of the foundation. Simply said, a finish is the sheen—or lack thereof—that a foundation formula leaves on your skin. Dewy, matte, semi-matte, and luminizing finishes are all available, and each one looks gorgeous on its own. The ideal choice for you, though, will depend on the appearance you want. Your ability to pull off any finish also depends on the type of skin you have.
The secret is to be patient.
The heat from the skin causes the foundation to oxidise after a few minutes, turning it slightly orange. To avoid this from happening, it's crucial to swatch the foundation and wait for it to oxidise for around 5–10 minutes to see how the foundation will actually look. Foundation can appear darker or slightly grey or orange after it settles in. So, before choosing a foundation the next time you're in the store trying them out, dab some on your jawbone and give it a few minutes to sink in.
The foundation you choose can make or break your look, whether you're trying for an everyday, natural look or glamming up for a big event. Finding the ideal foundation is one of the most difficult aspects of purchasing makeup due to the wide range of hues, finishes, formulas, and coverage levels available. The foundation will always be the standout item in your makeup collection, regardless of whether you have oily or dry skin or a light or dark skin tone. We hope these easy suggestions will make it simpler for you to choose the right foundation for yourself.
If You want to Learn more about Makeup Join our makeup Studio center and learn more about makeup and hairstyle course with us.