A decision to become a professional makeup artist usually requires careful consideration, followed by the right action during the early years. If you aspire to become a skilled makeup artist, the best thing you can do is enroll in an advanced makeup school that will provide you with both academic and practical knowledge. Makeup is an art, much like painting on a canvas. To learn this art, there are different courses but it is important to pick one that is relevant to your interest and caters to beginners if you are just kick starting your career as an MUA. Join our tailor-made Comprehensive Make-Up Artistry Course for young artists at MSTC.
Our comprehensive program brings you much closer towards accomplishing your dream of becoming a Make-up artist. Our course is conducted by experts from national and international provinces and the training is conducted on a daily basis in the academy pertaining to the approach.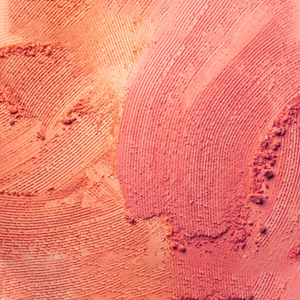 This course involves a foreword to the world of make-up theoretically and practically. This course lays down the basics to advance make-up such as different kinds of skin, color theory, comprehension of appropriate and apposite skincare, knowledge of the products, facial analysis, and its correct measures, highlighting and shading, playing with the hues, proper sanitization of the tools, cosmetic research, and analysis. It aims to provide the knowledge of a variety of professional make-up products and their respective application techniques.
We not only teach you the art of makeup but also guarantee to deliver training in dealing with the clients. The professional make-up course makes sure that you are prepared for all the aspects of the make-up artistry profession hence, it trains you to the tricks of consulting with the clients, negotiating with them, and dealing with their queries. The students are given different case scenarios to understand the accurate eloquence of interacting with the clients through hands-on scenarios and practice.
The curriculum is designed in a way that it first introduces you to the world of make-up on a theoretical level with the most important techniques of application and understanding the client's requirement. Covering topics such as the role of a Make-up Artist, career and various fields, tools of the trade, health and safety practices along with a knowledge about the basics of skin, face anatomy, color theory, product knowledge and understanding color correction & facial correction.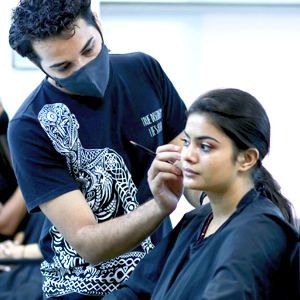 After completing the first level the students progress to an intermediate level which covers different eye make-up and face make-up techniques to create glamorous looks like Classic Smokey, Gradient Smokey, Shimmery Smokey Eyes, face enhancements, highlighting, contouring and blush application amongst other things. Make-up for mature skin and males is also covered to ensure that the student has a comprehensive understanding of makeup.
Post this, students are taught advanced concepts in the field of make-up like Bridal Makeup, the Art of Airbrushing, Art of Fashion Make-up- Runway Looks, Art of Fantasy Make-up, Theatrical & Theme Based Looks, etc. Towards the end of the program, once the students have gained a comprehensive knowledge of makeup artistry they will also be guided on how to make steller CVs and develop their portfolio to gain more clients.
Now that you know how to build a makeup clientele we urge all you aspiring MUAs to get started immediately, and take your career to new heights.