As opposed to the trend of the 2000's the makeup trends currently dominating Instagram are noticeably more delicate, gentler, and natural. With more and more focus on skin minimalism, everyone wants to achieve the soft, sculpted, natural glam look that even celebrities are raving about.
The good part is that fortunately for us, the method only needs a handful of products and some practice to help you achieve a dewy, healthy glow. Read on to get insights and tips on how to look breathtaking and gorgeous.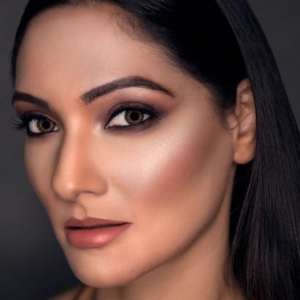 "Soft glam" is essentially a gorgeous hybrid style that balances out features while enhancing them. Restraint is the key to pulling off this makeup look, so you might try a smokey eyeshadow look or learn how to contour your face with makeup Studio training Center, but the overall impact should be muted and less dramatic. It's done in a way that feels gentler, so it has soft-focus cheeks and lips, well-blended shadow, radiant skin, and fluffy brows usually.
It takes a little more than just selecting the right foundation and applying it to get a soft glam makeup base. Naturally, you want skin that seems flawless, but it's essential that it retain its skin-like appearance. Apply a moisturising primer to prepare the skin and help your base last and then apply your foundation. Use a mild coverage concealer on the face to hide blemishes and defects. After that, add up coverage where necessary by going in with a concealer. By doing this, you avoid covering your face with a mask and let your skin breathe.
If done correctly, a soft sculpt really gives your soft glam makeup look some glam. The best approach is to imitate the hue you notice in your face's shadowy areas, such as beneath your jawline. Search for that in a contour palette because these have a tendency to be cooler than a bronzer. Always start with less than you anticipate and add more afterwards. The better you blend the smoother your makeup will be.
the list of all-time beauty staples, nude lipstick is right up there with mascara. But how can you transform your go-to nude lip colour into soft glam? For a soft glam appearance, we'd suggest choosing a genuine lipstick with a lightweight feel; they offer a little bit more polish and longevity than gloss or balm. Next, consider shape. Applying lip liner first can help you get a naturally bigger lip by matching the colour of your lips.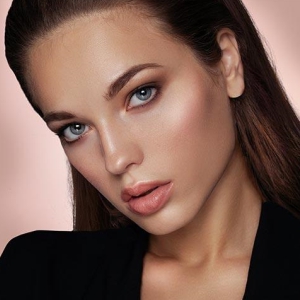 A fantastic example of soft glam makeup is brush-up eyebrows. They are sophisticated yet simple to accomplish. Even though this style appears effortless, you still need to give your arch a strong structure and contour in order to define and control your brows. Remove any hairs that protrude past your natural arch by plucking them. Once you've achieved the desired shape, use a spoolie to brush the hair in the direction it grows before fixing it in place with a bar of soap or brow gel.
And just like that, you've achieved the perfect soft glam makeup look that will leave everyone in awe.